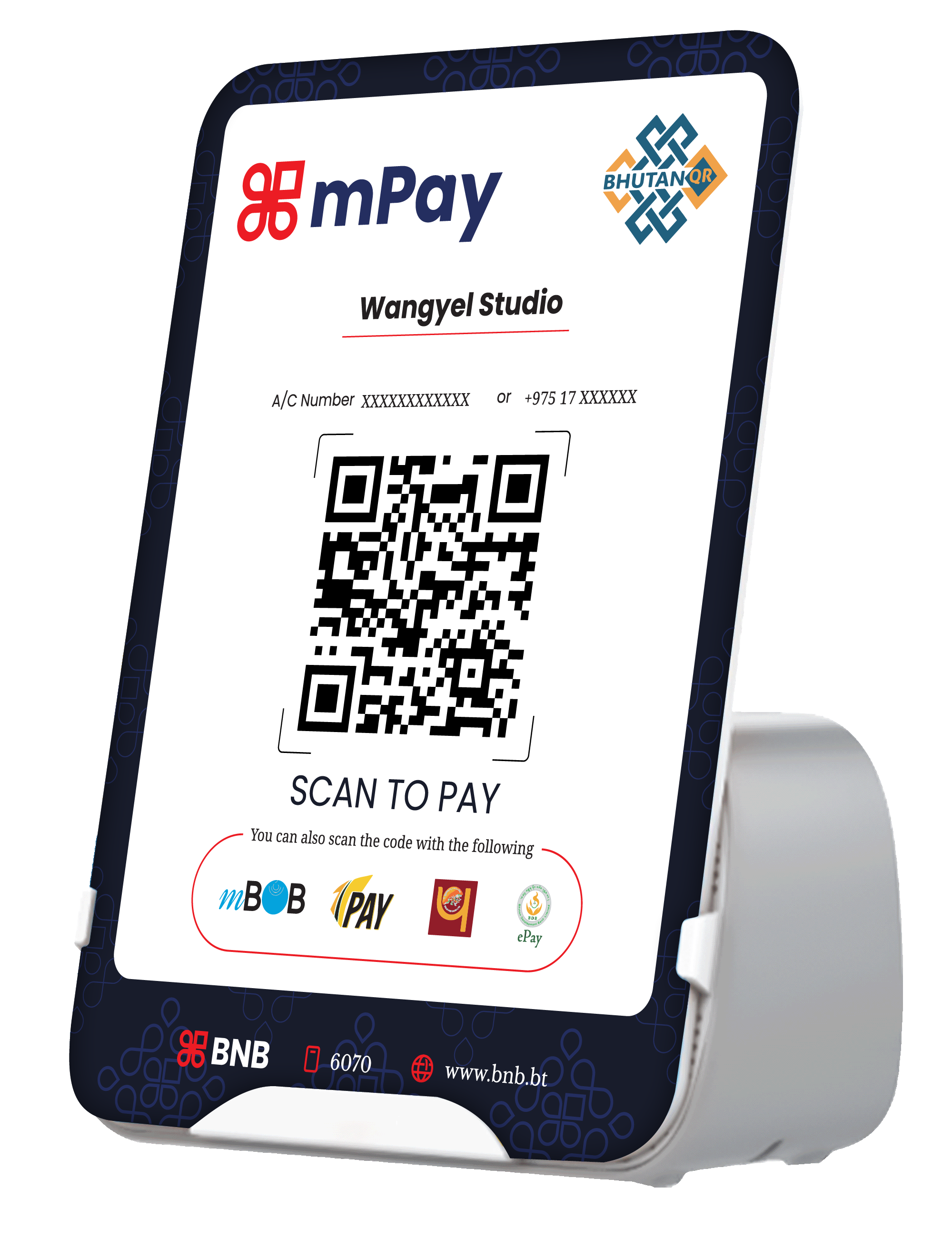 Get the sound of success with every payment

.
BNB QR Soundbox is our new audio-assisted smart device that alerts you with instant notification when you receive payment. It is a small portable device that needs to be connected online through Mobile (SIM), Wi-Fi network or through mobile Hotspot.
Once a customer scans BNB QR Code to pay via any Mobile Banking Scan and Pay, the Soundbox will notify you of successful payments with a loud alert and display the amount on the LED display.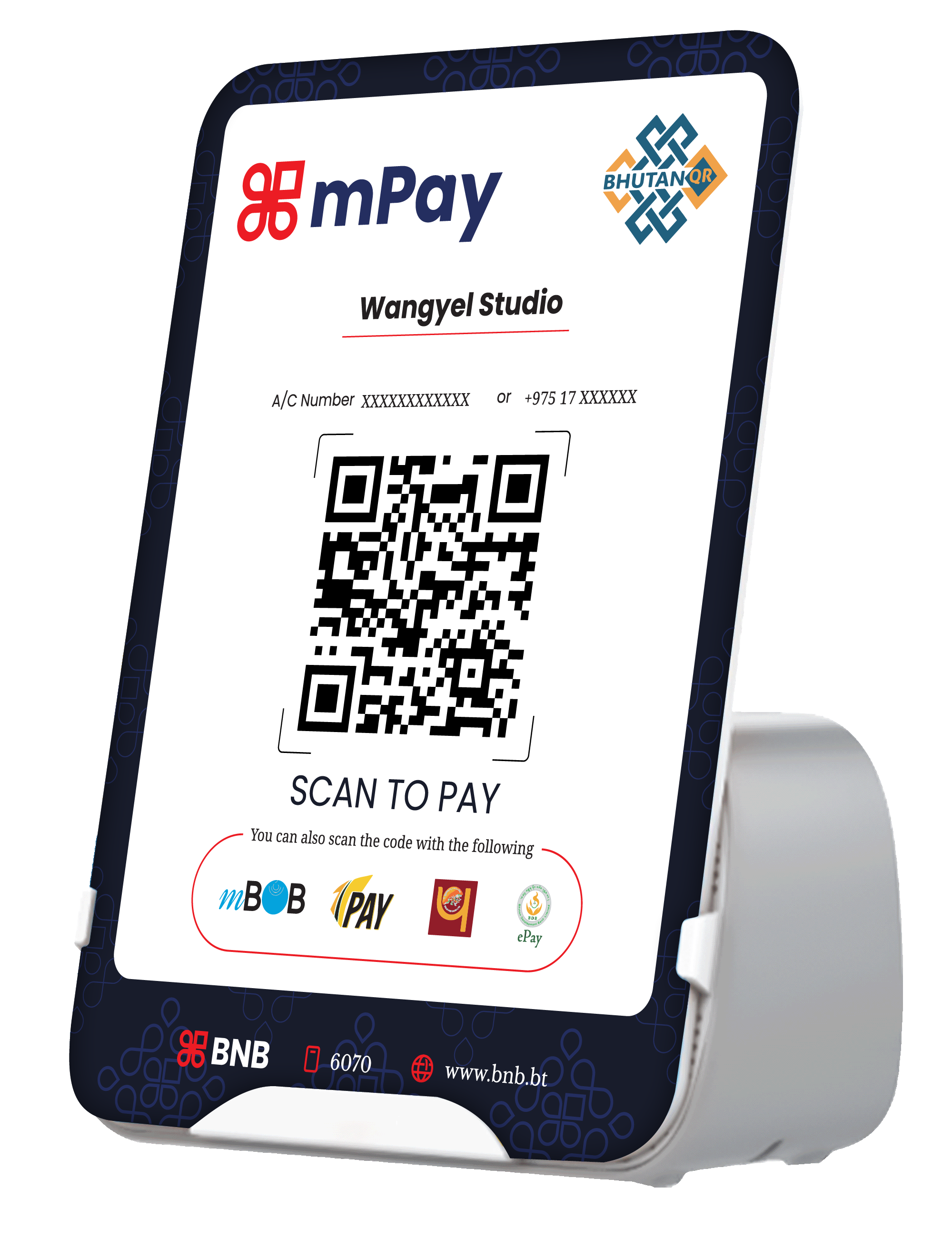 Broadcasting on the code
With the aggregate code sticker, after the successful accepting of payments, BNB QR SoundBox broadcasts the amount of money received immediately, effectively eliminating missing or losing of orders.
4G + WIFI bring ubiquitous coverage
No plug in, and no winding, 4G+WIFI bring secured signal stability, allowing for faster and more accurate broadcasting of each payment collection.
Breaking through the noise with a loud speaker
High sound volume and high power. Up to 110 dB speaker allows volume adjustments based on the application scenarios. Even in a noisy environment, the details of each collection can be heard clearly.
Large capacity battery for long standby!
2000mAh large capacity battery, 4G Mode 100 hours and Wi-Fi Mode 30 hours of long standby time to meet the full day use requirement.
Unlimited application possibilities in various scenarios
With an open and neutral message system, BNB QR SoundBox focuses on real-time message broadcast. In addition to the payment collection scenario, it brings unlimited application possibilities in various scenarios.
Large display screen shows clear transaction data
6 digits segment screen with decimal separator support, showing clear and readable transaction data in all kinds of scenario, enables the users receive the important data from display screen besides loud speaker broadcasting.